LG G8 release date, news, price and leaks
Update: The LG G8 could land at MWC 2019 in February. Plus, LG's upcoming phone may feature a new type of speaker technology that has previously been reserved for high-end TVs. Find out all about it, and everything else we know about the phone, below.
The LG G8 – or LG G8 ThinQ as it might be called – is starting to appear in leaks from a variety of sources, so we've made this article to collate all the information in one place.
The aim is for you to see the clearest picture of the so far unannounced phone, and see if you think it's worthwhile waiting for the LG G8 to be your next phone.
We've also taken the liberty of listing the things that we most want from the LG G8, so read on and see if you agree.
Cut to the chase
What is it? The next flagship in the LG G range
When is it out? Probably early to mid-2019
What will it cost? A lot
LG G8 release date and price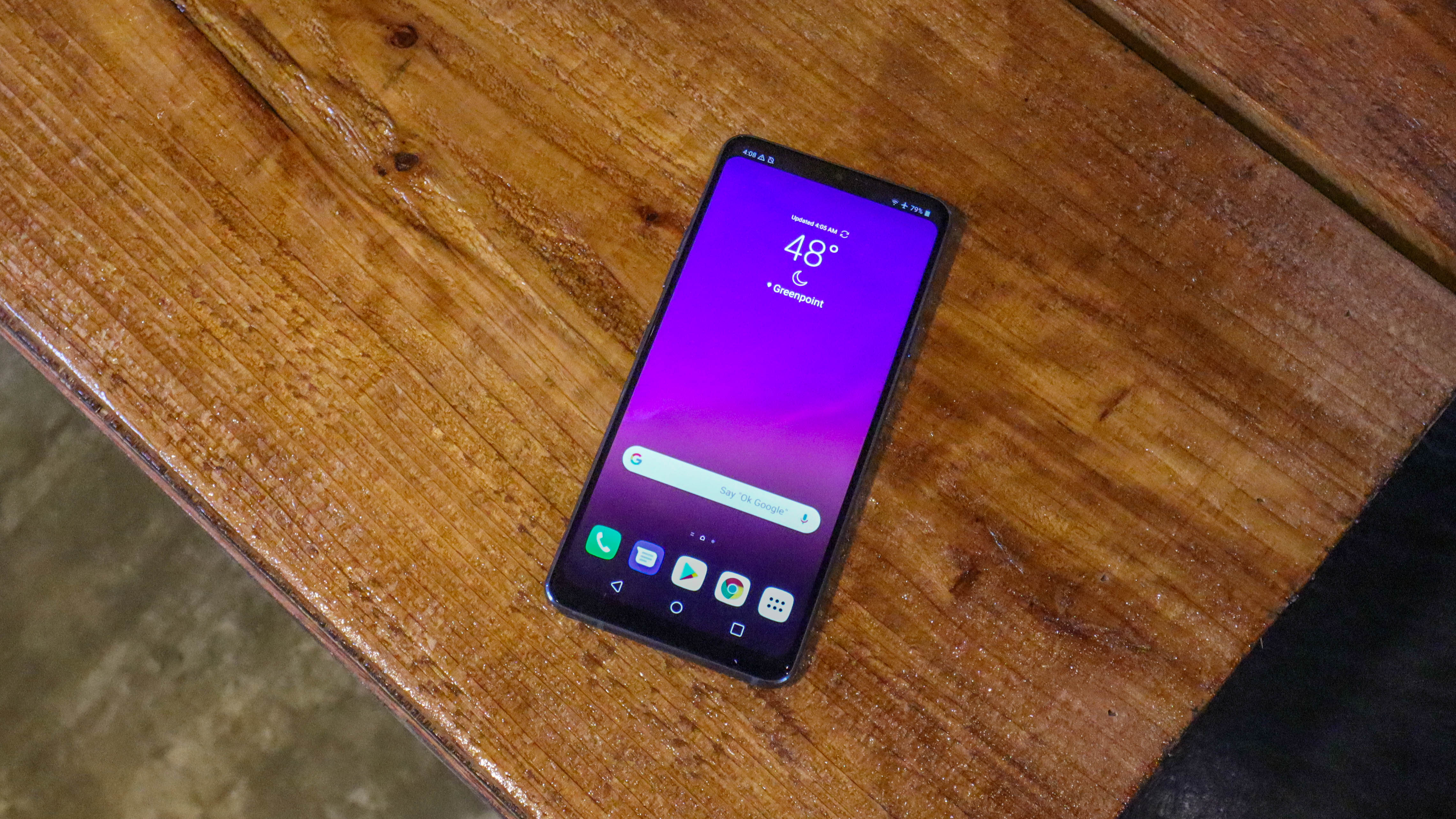 There's no official word on when the LG G8 will launch and we initially expected it to come a year after the LG G7 ThinQ, which would fall on May 2019.
There's no guarantee that it will be announced in May though, especially as the LG G6 was announced in February 2016 during MWC (Mobile World Congress). MWC 2019 takes place from 25-28 February, so that's a possible time frame for the announcement. Indeed, an MWC announcement has now specifically been rumored.
One report from ET News – a Korean news site – suggests the phone will be announced towards the end of March instead.
We don't yet know what the LG G8 will cost either, but the LG G7 ThinQ launched for $749 / £619 / AU$1,099, so prices for the G8 may be similar.
LG G8 news and rumors
Little is known so far about the design of the LG G8, but we've had a look at some of the key features we can expect to come to the next handset.
For one thing, a source claims that LG will be ready to use 'sound-emitting displays' in its phones from early 2019, essentially allowing the earpiece to be built into the screen.
Currently the earpiece is one of the main components that prevents a truly bezel-free phone, so with this solved it's possible that the LG G8 will have no bezel and no notch, though that's just speculation for now.
A separate report from OnLeaks has also suggested the phone itself won't include a speaker grille as it adopts Sound on Display technology. That's tech that debuted in LG's range of TVs at CES 2018, and that uses the display itself to vibrate to make sound rather than a traditional speaker.
We've also heard from leaker @UniverseIce that the LG G8 will have a 4K LCD screen. That's up from a 1440 x 3120 LCD screen on the LG G7 ThinQ and would be more in line with the likes of the Sony Xperia XZ2 Premium if true.
While the resolution boost would be appreciated it's unlikely to be that noticeable outside of VR – which may therefore be a focus for the G8.
However, it's disappointing that the phone is apparently sticking with LCD, given that OLED is generally considered to be better and is increasingly being used by high-end phones, including the LG V35 ThinQ.
The only other rumor so far states that the LG G8 will have a teardrop notch and a front-facing camera with 3D skills. However, the same source says the phone won't support 5G.
We can also guess that the LG G8 will probably have a Snapdragon 855 chipset. This chip has been announced by Qualcomm and is likely to be used in many of 2019's phones.
It should be an improvement in a lot of ways – it's made on a smaller 7nm process than the 10nm Snapdragon 845 and could offer up to 45% improved performance.
One report has said the phone won't be capable of 5G despite sporting the super-fast internet compatible Snapdragon 855 chipset.
We don't know many specifics about the camera, but a leak from Korean site ET News has said the phone's shooter will feature 3D technology.
We expect that'll be to improve augmented reality experiences as well as a few general upgrades to normal shooting performance.
What we want to see
While we wait for more rumors about the LG G8 to roll in, here's a list of what we hope the phone will offer.
1. Exciting innovations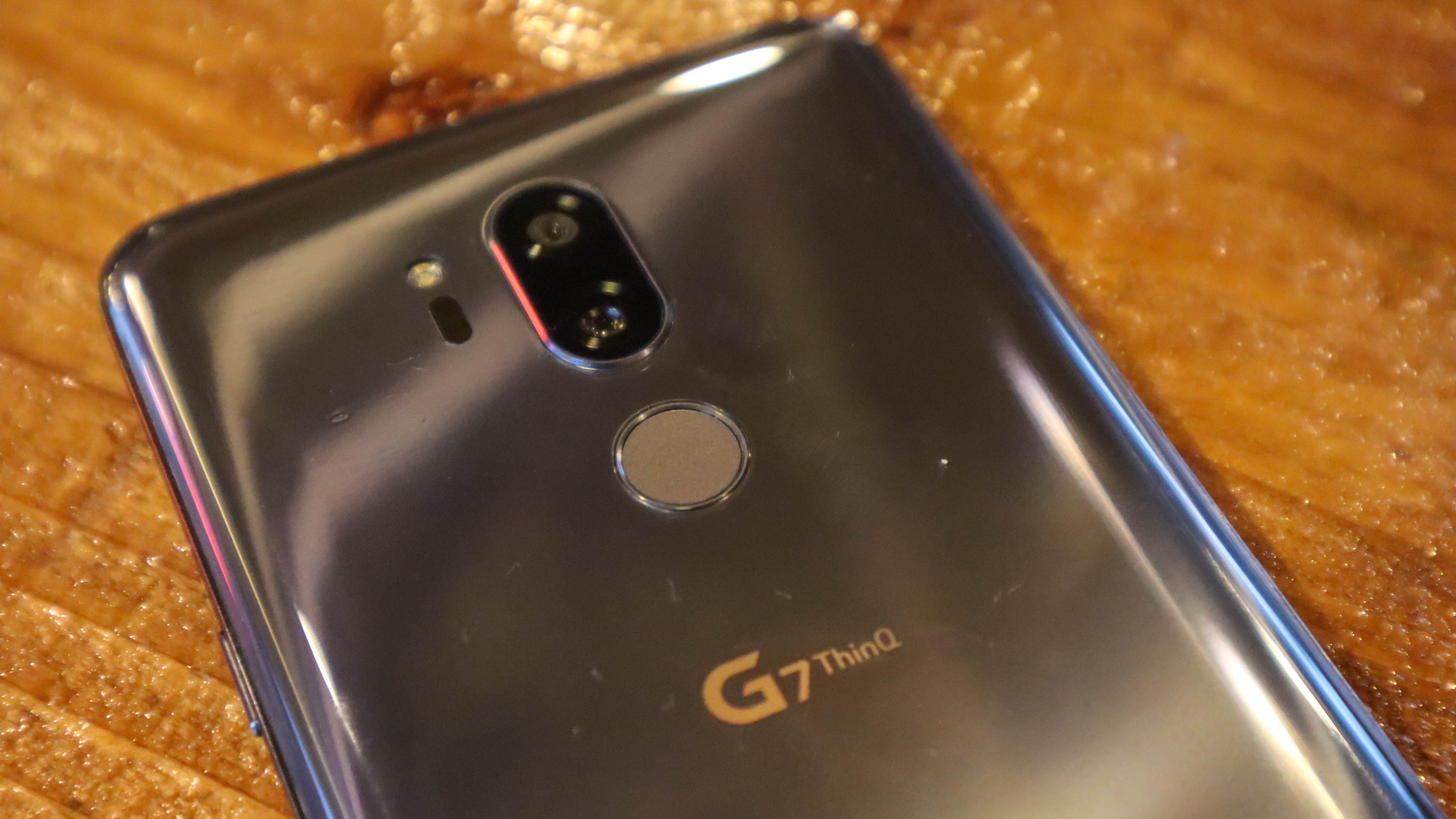 More than anything, we hope that the LG G8 will have some innovative features that we've not seen before.
LG has done this in the past with the likes of its rear keys on older handsets and the modules it launched for the LG G5, but the LG G7 ThinQ is fairly safe and ordinary in comparison.
It gets many of the basics right, but for the LG G8 to stand out from the crowd it's going to need to do more than that, so we want LG to surprise us.
2. A big battery
One disappointing aspect of the LG G7 is its small 3,000mAh battery, a battery which can last the day but won't go beyond that for most users.
That's roughly in line with many other phones, but they in many cases have much bigger batteries so we'd love to see what LG could do with a big one of say around 4,000mAh.
3. Stereo speakers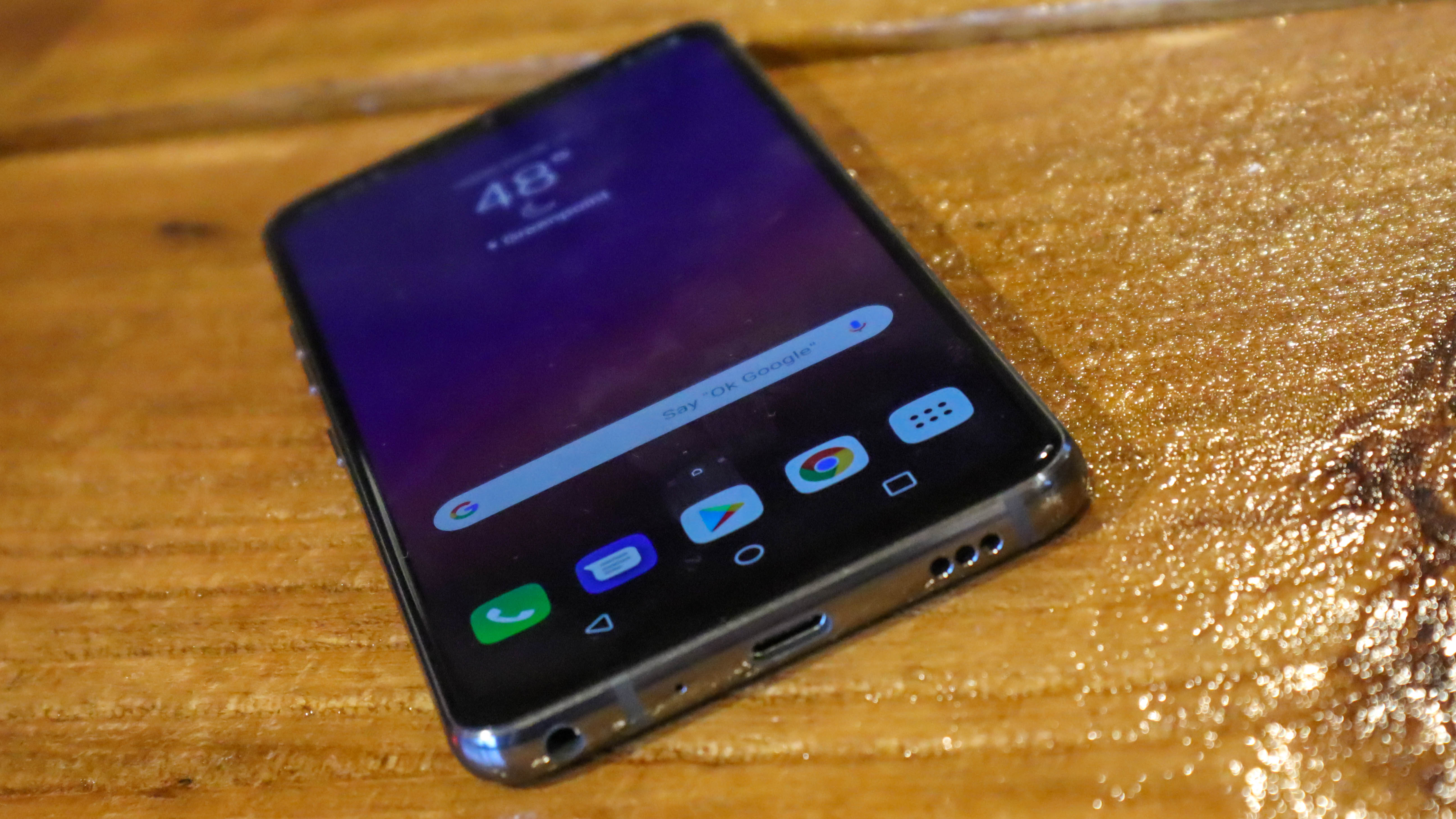 The LG G7 already has a very good speaker, but the key word there is 'speaker', not 'speakers'. For the LG G8 we'd like to see all the fancy Boombox tech return, but for it to be used in a pair of speakers rather than one, so it can offer stereo sound and is less in danger of being accidentally covered.
4. A lower price
The LG G7 ThinQ is an expensive phone, but oddly in the US it's a very expensive phone, launching at a higher price than even the Samsung Galaxy S9.
That's a tricky position for LG to be in, because it's not as big a name in phones as Samsung, so it can't really afford to price its handsets higher, at least, not unless they offer a drastically better experience, which the LG G7 ThinQ doesn't.
So for the LG G8 we want a lower starting price, particularly in the US, but keeping it as low as possible everywhere will make it more widely appealing.
5. No notch
We see notches as something of a stopgap before phones eliminate bezels altogether. But some handsets, such as the Vivo Nex and Oppo Find X, are already getting very close to doing that, and with LG rumored to be building the earpiece into the screen for the G8 it's not out of the question that the phone could have no notch and virtually no bezels.
6. A braver design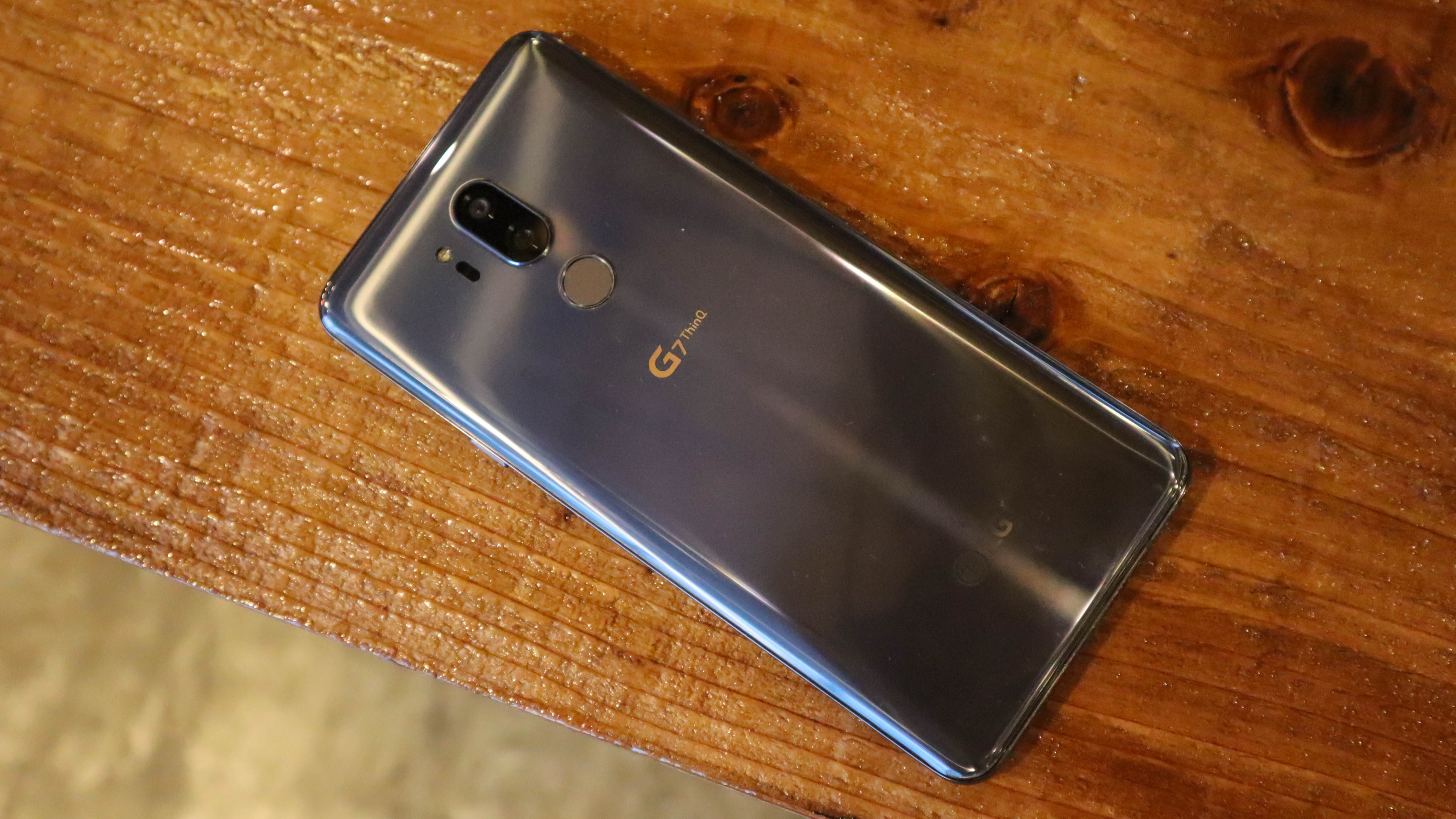 The LG G7 ThinQ has a premium but slightly plain build, lacking the curves of the Galaxy S9 or the striking finish of the Huawei P20 Pro or HTC U12 Plus.
We'd like to see a bolder, braver look from the LG G8, making it a phone that can stand out even at first glance.
If the Honor 10 can pack a color-changing back that light dances across for half the cost of most flagships then LG should be able to come up with something.
7. OLED rather than LCD
Early rumors suggest the LG G8 will have an LCD screen, with the company likely keeping OLED for the V range, but we hope that's not the case, as with OLED offering superior contrast among other benefits it's something we'd like to see offered by all flagship phones.