Honor 20 launch date confirmed for May 21
Honor has announced that the Honor 20 series of phones will launch in the UK on May 21, which will be the global debut of the handsets, rather than them seeing an earlier launch in China.
The date was announced by a cryptic sum "444+4x4x4+(4+4)/4+44/4" which equals 521, or the 21st of the 5th month, but the number four is clearly an important part of the phone's launch.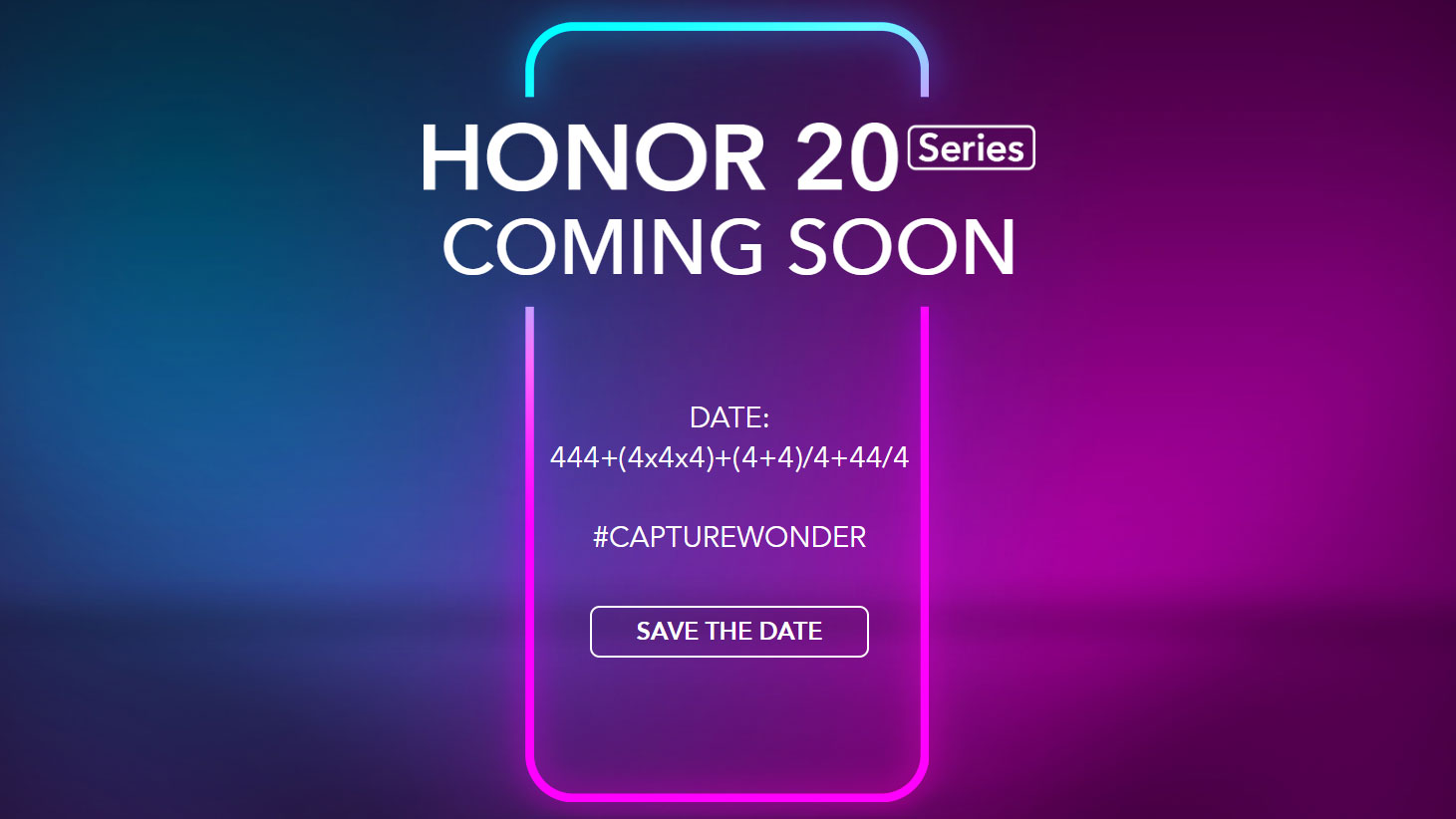 What does the four say?
One of the most likely meanings of the four is that the Honor 20 will have four rear cameras, similar to the Huawei P30 Pro, as Honor is a sub-brand of Huawei and they often share camera tech.
We've previously heard rumors that the Honor 20 will have three rear cameras, but that leak could be incorrect. The hashtag '#capturewonder' does imply an emphasis on photography too, so we shouldn't be surprised if the Honor 20 does release with four rear cameras.
Another possible interpretation of the fours could be that four different smartphones will be launching. Honor's announcement does reference the 'Honor 20 Series' instead of just the Honor 20, implying there will be multiple phones, and we're already expecting an Honor 20 Pro and Honor 20 Lite, so we could see the flagship and the two differently-sized handsets launching alongside a fourth, possibly 5G, model.
We'll only know for sure what to expect on May 21, when Honor launches its Honor 20 series of phones, so stay tuned to TechRadar then when we'll be covering the Honor launch event.