Oil Prices Retain Gains as Producers Say Markets Poised for Rebalancing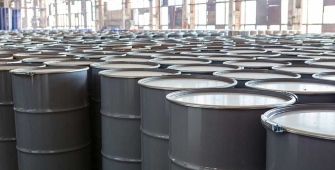 Oil prices were flat on Monday, maintaining the majority of the gains from the prior session to remain near their highest levels in months, as producers meeting in Vienna declare that the market was well underway towards rebalancing.
London Brent crude futures fell 0.3 percent to trade at $56.83 per barrel, close to the highest level since March. Meanwhile, U.S. crude futures fell 8 cents to trade at $50.58, after rising 0.2 percent on Friday.
OPEC and other major crude producers have agreed to limit production by around 1.8 million bpd since the start of the year, helping to prop-up prices by around 15 percent in the last three months.
The leader of the Joint Ministerial Monitoring Committee, Kuwaiti Oil Minister Essam al-Marzouq, said the supply reductions were helping to lower global crude inventories down to their five-year average, which is the cartel's target.
Russia's energy minister said that there was no finalized decision to prolong the production curbs past the end of March ahead of January, but other ministers indicated that such decision could be considered before the end of the year.