Political Developments Weigh on New Zealand Dollar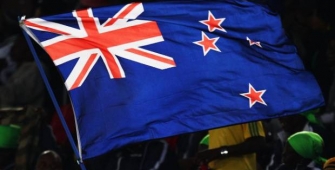 The initial gains the New Zealand dollar were pared after the inconclusive election results left investors uncertain of the formation of a governing coalition.
The New Zealand dollar fell 0.7 percent at $0.7288.
The kiwi retreated as New Zealand's ruling National Party won the biggest number of votes in the Saturday election but without a ruling majority. Now, it faces a round of coalition establishing that could last for days or weeks.
The formation of a government will depend on either the party brokering a coalition agreement with the New Zealand First Party, which may still take weeks. Prime Minister Bill English has claimed a mandate to create the next government after receiving the biggest share of the vote, as Labour leader Jacinda Ardern refuses to accept defeat.
Ahead of the elections, the kiwi fell whenever Labour, who promised to ban property sales to immigrants, consider a capital-gains tax and overhaul the organizational structure of the RBNZ, was gaining ground. Meanwhile, it rose a full U.S. cent after a survey showed the incumbent National Party, which promised tax relief and focus on solid economic management, was ahead.