Loonie Mixed Ahead Of Canada CPI, Retail Sales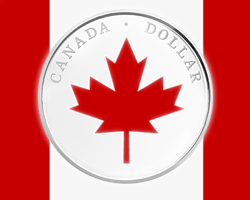 Statistics Canada will release Canada inflation for August and retail sales for July at 8:30 am ET Friday. Inflation is forecast to rise 0.2 percent on month after being flat in July.
Ahead of the data, the loonie traded mixed against its major rivals. While the loonie rose against the euro and the yen, it held steady against the greenback and the aussie.
The loonie was worth 91.35 against the yen, 1.2265 against the greenback, 1.4672 against the euro and 0.9777 against the aussie as of 8:25 am ET.