Treasury Yields Fall as Geopolitical Concerns Rise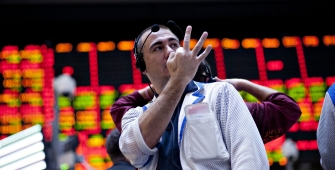 U.S. government paper prices advanced, driving down Treasury yields after seismic activity detected in North Korea raised geopolitical concerns. An auction of 30-year bonds, in the meantime, attracted solid demand from investors and put pressure on the long-dated yields.
The 10-year benchmark Treasury yield declined 2 basis points to 2.323 percent. Meanwhile, the two-year Treasury note yield was flat at 1.517 percent, hovering near a nine-year high hit in the previous session. The long bond or the 30-year bond yield fell 2 basis points to 2.854 percent.
The U.S. Geological Survey reported it recorded seismic activity in North Korea, located near a nuclear testing site. Such reports have been associated with the isolated country's testing of nuclear bombs and has a tendency to increase geopolitical concerns, which cause investors to flock to safe haven assets and away from riskier ones.
On the supply front, a strong sale for $12 billion Treasury bonds due to reach maturity in 30 years helped drive down yields. The added supply of government paper can impact trading for Treasuries. The auction had a bid-to-cover ratio of 2.53, the highest level since September 2015.