Treasury Market Sees Subdued Trading after Fed Minutes Release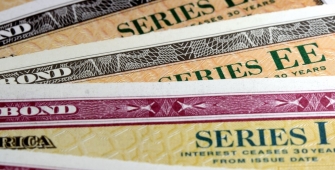 The U.S. Treasury market experienced muted trading on Wednesday after the publication of the minutes of the Federal Reserve's latest policy meeting in September, which indicated that some of the policymakers wanted to see more economic data before another rate hike in the near future.
Yield on the two-year Treasury note, the most responsive to the changing outlook for Fed policy, climbed to 1.520 percent, a new nine-year peak. The benchmark 10-year Treasury yield edged up 2.346 percent, up from 2.342 percent. Meanwhile, the 30-year Treasury bond yield declined to 2.876 percent, against 2.880 percent.
Record of the Federal Open Market Committee's latest meeting revealed that majority of the members of the rate-setting committee were in favor of another rate hike this 2017. Tighter monetary policy can undermine the value of government paper's returns. Traders are now betting on a 87 percent chance of a quarter-percentage point rate hike in December.
However, analysts argued that the minutes was more neutral than the statement released after the September meeting, as some members of the FOMC said the factors weighing down inflation may not just be temporary.