Dollar Marginally Declines as Markets Await U.S. Inflation Data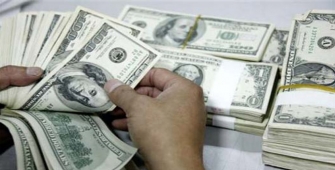 The dollar slightly fell on Friday as markets wait for the release of the U.S. inflation data for a potential relief after the decline of the greenback from 10-week highs this week.
A gauge of the dollar's performance against a basket of six major peers fell 0.1 percent at 92.970, and is poised to loss 0.9 percent this week. The dollar index has scaled the 10-week high of 94.267 last Friday, as solid U.S. wages data solidified bets that the Federal Reserve will raise its rates once more in December. However, it showed a downward trend this week along with a steady decline in Treasury yields.
The greenback was slightly weaker on the day versus the Japanese yen at 112.120 yen and headed for a 0.3 percent drop for the week. It went as low as 111.990 this week.
While the U.S. dollar tends to rise in times when investors are more inclined towards riskier assets, the greenback's reaction to the Japanese Nikkei rising to a 21-year high this week has been restricted.
Markets are now focused on the inflation data, as the latest Fed minutes showed investors that the Fed are still seeing a rate hike in December, but were still concerned about the inflation prospects.
The producer price index figures were released on Thursday. On Friday, the September consumer price data will be released.