Dollar Holds Steady Ahead of Fed Meeting; Sterling Resurgent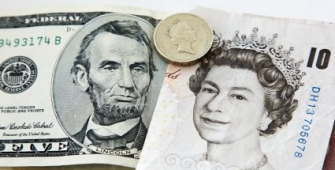 The dollar climbed against the yen early in a week in which the U.S. Federal Reserve will likely tackle its bloated balance sheet as part of a long reversal of super-cheap money worldwide.
Against a basket of currencies, the dollar stood at 91.869 and still near the recent 2-½ year low of 91.011.
The greenback was strong against the yen at 111.20. The Bank of Japan is widely seen to maintain its massive asset buying campaign at a meeting on Thursday.
Investors are far from convinced that the Fed will hike interest rates again this year, with December put at less than a 50 percent likelihood in the futures market.
The shift in rates saw the pound notch its highest since the Brexit vote and reach its best week in nearly nine years versus a currency basket.
The pound was slightly weaker at $1.3585 but not far from the high of $1.3615. The euro was stable at $1.1945, in the middle of support at $1.1836 and resistance at $1.2092.
Yields on U.S. 10-year Treasuries rose 14 basis points last week, and still trailed the UK where yields on 10-year paper soared 30 basis points.
The rise in the dollar combined with all the talk of monetary tightening put gold on the defensive. The precious metal was fell 0.1 percent at $1,317.78 per ounce.