Bitcoin Rally Returns as Concerns over China's Crackdown Eases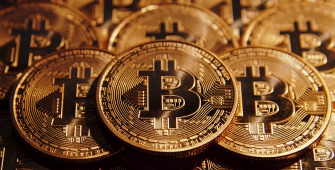 The bitcoin rally roared back after being hit by China's stricter regulations on digital currency trading.
The cryptocurrency managed to soar past the $4,000 mark, surging over 20 percent from the lows reached on Friday, as concerns that Chinese authorities' crackdown on bitcoin trading will hurt the growth of the alternate currency dissipates. After hitting a record high of $4,921 on September 1, the bitcoin slid to as low as $2, 975 by mid-September.
Analysts said that prices are rising once more because traders in China are likely to shift towards alternative exchanges or look for loopholes in the implemented regulation.
Last week, China illegalized fund raising by issuing digital coins, also known as initial coin offerings. It is also reportedly planning to ban bitcoin trading and other virtual currencies on local exchanges. Authorities have also stepped up its oversight on messaging app WeChat that traders used to communicate.
While the stricter regulations makes trading of cryptocurrency more challenging, investors can trade the digital currencies OTC or go to exchanges covered by other jurisdictions. And instead of WeChat, investors are moving to the encrypted messenger Telegram. ICOs have also found a loophole by establishing companies in nations where the regulation on the sector is more loose, such as Switzerland and Singapore.