Asian Stock Markets Close Higher on Chinese Trade Data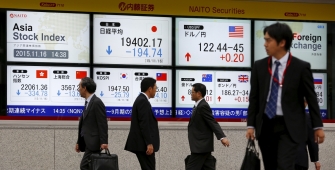 Most Asian indexes finished the session higher as investors weighed the release of China's September trade data. U.S. inflation and retail sales data are also scheduled to be released later in the day.
Japan's nikkei 225 advanced 0.96 percent or 200.46 points, to settle the day at 21,155.18, after hitting a new 21-year record high earlier in the session. Retail stocks rose while carmakers recorded marginal declines.
In South Korea, the Kospi closed the day 0.05 percent down at 2,473.62. Tech stocks had mixed results after Samsung hinted it was bound for record profits, while retailers and cosmetic stocks rallied.
Australia's S&P/ASX 200 advanced 0.34 percent to finish at 5,814.2. The rise in the benchmark index was led by gains in the telecommunication sub-index, advancing 0.76 percent on the day.
China markets were higher as investors priced in trade data published on Friday. The Hang Seng Index rose 0.05 percent. Meanwhile, the Shanghai Composite closed 0.16 percent up at 3, 391.5377. The Shenzhen Composite rose 0.665 percent to end at 2, 036.8060.
In dollar terms, Chinese exports rose 8.1 percent on a yearly basis while imports jumped 18.7 percent year-on-year in September.