Pound Falls As UK Construction PMI Drops To One-year Low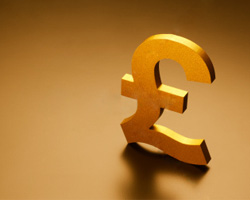 The British pound weakened against other major currencies in the European session on Monday, after data showed U.K. construction activity growth eased unexpectedly to a one year low in August.
Data from IHS Markit showed that the Chartered Institute of Procurement & Supply/Markit construction Purchasing Managers' Index fell more-than-expected to 51.1 in August from 51.9 in July.
The expected score was 52. The reading signaled the weakest construction performance since August 2016. Meanwhile, European stocks fell to snap a three-day winning streak after North Korea conducted its sixth and most powerful nuclear test on Sunday, detonating what it said was a hydrogen bomb meant for intercontinental ballistic missile.
The United States warned it could launch a "massive" military response if it or its allies were threatened.
In the Asian trading today, the pound held steady against its major rivals.
In the European trading, the pound fell to a 5-day low of 1.2359 against the Swiss franc and a 4-day low of 141.59 against the yen, from early highs of 1.2467 and 142.49, respectively. If the pound extends its downtrend, it is likely to find support around 1.22 against the franc and 139.00 against the yen.
Against the euro and the U.S. dollar, the pound dropped to 0.9218 and 1.2929 from early highs of 0.9162 and 1.2966, respectively. The pound may test support near 0.93 against the euro and 1.27 against the greenback.