Latvia Trade Deficit Widens In July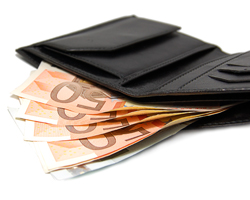 Latvia's foreign trade gap widened in July from a year ago, as imports grew faster than exports, figures from the Central Statistical Bureau showed Monday.
The trade deficit rose to EUR 321.9 million in July from EUR 176.3 million in the corresponding month last year. In June, the shortfall was EUR 310.1 million.
Exports climbed 6.9 percent year-over-year in July and imports surged by 20.5 percent.
On a monthly basis, both exports and imports fell by 6.7 percent and 4.1 percent, respectively.
The current account deficit of the country narrowed to EUR 145 million in July from EUR 174 million in June.