BRAZIL: Police Links US$ 16 Million Secret Stash To Former Minister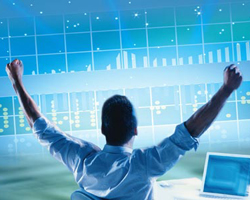 Geddel Vieira Lima, a former minister from Brazilian President Michel Temer's administration, allegedly stored R$ 51 million (US$ 16.38 million) in cash in an apartment, according to the police. The money was inside paper boxes and bags.
Located in an upscale neighborhood in Salvador, Bahia state capital, the apartment was opened under judicial order by the federal police after collecting information related to Operation Cui Bono, which investigates a fraud scheme within a public bank, Caixa Econ?mica.
Geddel, who was a vice-president at Caixa Econ?mica from 2011 to 2013, and former House of Representatives speaker Eduardo Cunha, are singled out as the primary articulators of the scheme.
Geddel was a minister under Michel Temer and Luiz Inacio Lula da Silva. Before that, he was a federal representative for the PMDB, Temer's party.
The former minister is also investigated for participating in a corruption scheme linked to the construction of the Adutor Castanh?o – a water transposition system – and was arrested for trying to interfere in the Cui Bono operation's investigation.
According to the Federal Public Prosecutor's Office (MPF), Geddel was trying to prevent Cunha and the financial trader L?cio Funaro from signing a plea-bargain deal by ensuring that both received undue advantages.