BRAZIL: Ibovespa Renews Record, But Slows After New Inquiry On Temer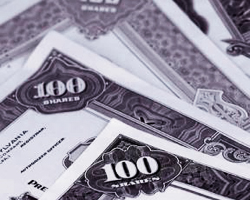 The positive outlook on the domestic economy and the easing of the external scenario led the Ibovespa to rise 0.29% on Tuesday, closing at 74,538.54 points to a record close for the second straight day.
Investors were more optimistic about a recovery of the Brazilian economy after the central bank's Monetary Policy Committee reiterated that it should continue to cut the country's benchmark interest rate, albeit at a slower pace.
The benchmark stock index in Brazil broke the 75,000-point barrier during the trading session but significantly reduced its gains late in the afternoon, after the Brazilian Federal Supreme Court (STF) authorized a new inquiry against the President Michel Temer.
"The political side was one of the vectors that had led to the improvement of the stock market, but it suffered a new setback with the inquiry against Temer," said Vitor Suzaki, an analyst at Lerosa Investimentos.
Temer is under investigation for corruption on money laundering in a case involving his signing in a decree that relaxed rules regarding concessions of ports.
Ambev's shares (ABEV +3.70%) and Cemig's papers (CMIG4 +3.56%) were among the highest gains to the Ibovespa after confirmation of Vale's interest in Cemig mills that will be auctioned.
The locally traded U.S. dollar rose 0.77%, closing at R$ 3,1290, accelerating the appreciation at the end of the trading session, after the STF's authorization to the new investigation on Temer.
For Wednesday, analysts should keep watching closely the political scene. Most market players have, however, bet that the stock exchange can continue strong and reach new peaks, although they do not rule out the political risks and the possibility punctual profit-taking.